Conwy County Borough Council and Snowdonia Heritage
A town trail for both locals and tourists to the town.
This 80 minute tour of Conwy guides the viewer to some of the most interesting features of the walled town and UNESCO World Heritage Site. Incorporating an illustrated map with historical and current photography, this was developed as both an English language version and a Welsh language version. This was great fun to create with plenty of tea and cake stops whilst researching!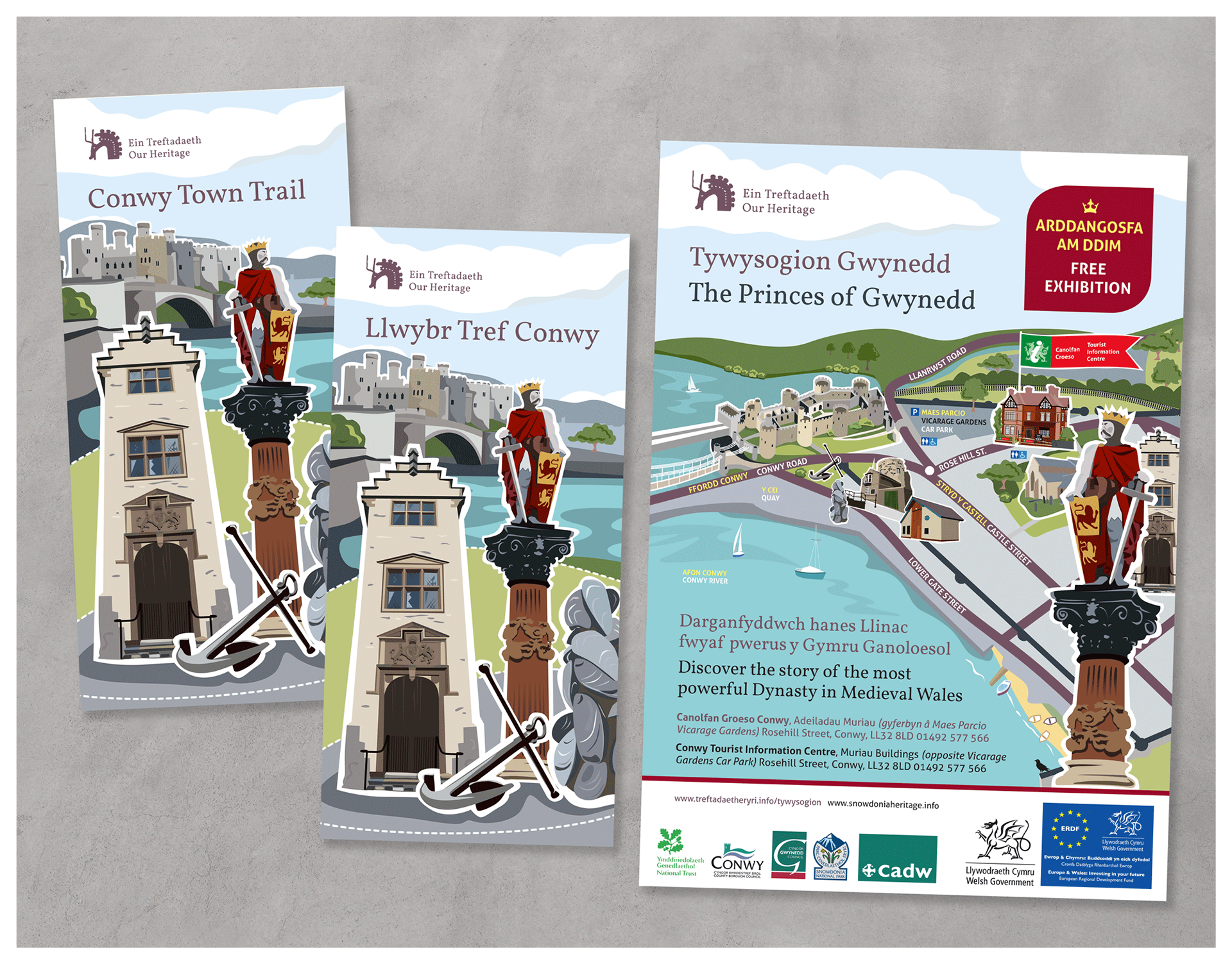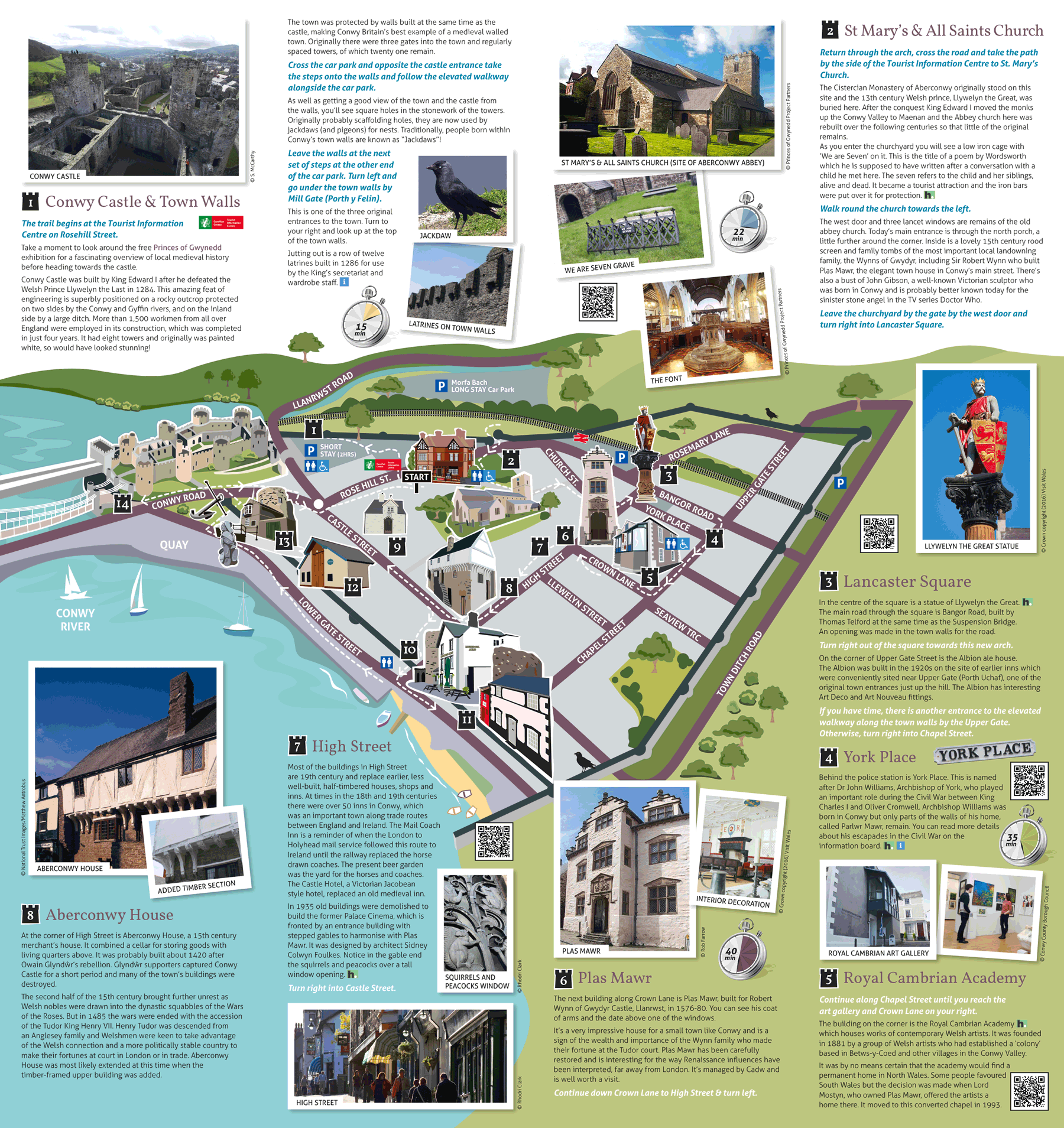 Conwy County Borough Council
Working with Conwy County Borough Council we were approached to create 'Cyswllt Conwy Connect' public consultation transport consultation exhibition. This projects aim was to introduce a new type of demand led service in the valleys. Held at Glasdir, Llanrwst in 2019 and all bilinguall.
Conwy County Borough Council - Community Development Services
A Llanrwst consultation project for Community Development Services. Creating drawn visuals to go alongside an exhibition for the development of Llanrwst town with the idea of utilising current spaces for a greater tourism offer. St. Grwst church has been recently developed creating a more open space for events whilst still retaining the historical and cultural past. Bilingual versions supplied as large printed boards.